Wind Damage – What it can do to your Car
---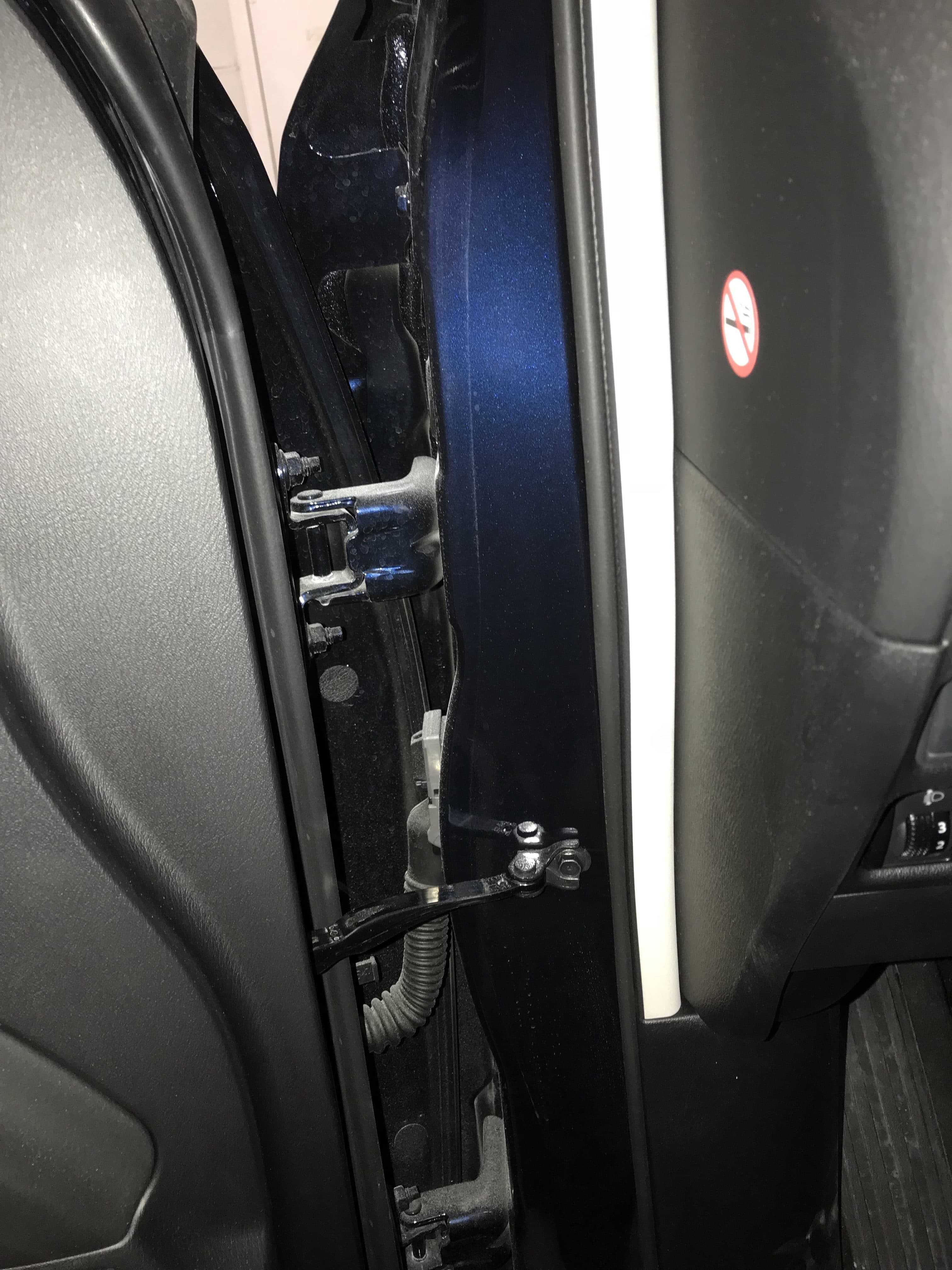 Weather can be infamous for being unpredictable. Unfortunately, the weather can cause damage to your automobile. Rain, sleet, and snow can lead to collisions, and the weather itself can cause damage to your car. Hail is notorious for wreaking a car's exterior, but wind can also be a factor. There are months in the year, where it has been very windy in Kansas City and the surrounding areas. Winds up to 40 miles per hour have been known to be reported for days on end. But how can wind damage your car? You just might be surprised by the many ways it can.
Wind Damage to a Car Door Hinge

Have you ever been driving on a very windy day, park your car and open the door to get out when a giant gust of wind kicks up? It's not something you would be prepared for, but often that gust of wind can be so strong that it can bend back the joint hinge on your car door, damaging the hinge and possibly the side panel of your car. It might also make it impossible to close your car door. The door hinge can be damaged in such a way that it won't allow the car door to swing back closed. Or if it does, the wind damage doesn't let the door close correctly, flush with the side of the car. This type of damage to a car is undoubtedly unexpected and frustrating. If there is good news, it is that many times the auto body repair needed for this type of wind damage repair is covered by auto insurance.
Other Wind Damage Problems
When the wind picks up so does the potential for damage to your car caused by flying or rolling objects. For example, one of the most common causes of damage to cars is shopping carts banging up against them, denting side or back panels while scraping off paint. When it's a particularly windy day, shopping carts careening through parking lots can be real trouble. Nothing is worse than coming out of a store to find your car damaged.
Auto Body Repair for Wind Damage
Never fear the weather or unexpected wind damage to your car when you are a customer of Barbosa's Kustom Kolor in Parkville, MO. They have years of experience in all types of auto body repair situations, including door joint repair and scratch and dent removal. They've seen it all and are ready to get your car back in pristine shape. End your frustrations by putting their phone number, (816) 741-6348 in your cell phone contacts in case you ever need auto body repair. If you're in an auto accident and your car needs to be towed, ask the tow truck driver to drop it off at Barbosa's. They will give you an honest estimate, facilitate a rental car if necessary, and work with your insurance company. They will get you back on the road in no time. No matter what the cause is, wind damage, hail damage, or an auto accident, Barbosa's Kustom Kolor is your one-stop-shop for auto body repairs.
This article was originally published in March 2018 and has been recently updated.