If you are involved in a car accident, your first concern is that everyone is fine. If you or any passengers have an injury call 911. If there have been no injuries and call the local police to take a report. Call your insurance company. Let them know you've been involved in an accident. The police will let you know who is at fault in the accident. If your car is not drivable, your insurance company will send a tow truck to pick up your vehicle.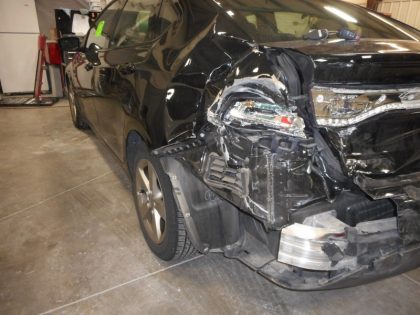 Car accidents are definitely not fun. Sometimes they are dangerous or life-threatening. If you are involved in a serious accident your health comes first. When you are ready to get your car fixed after the car accident, call us. If the other driver is found to be at fault in the accident, Barbosa's Kustom Kolor will talk to the insurance adjuster and start the process to get your car fixed. We will also do the same thing if you are found at fault for the car accident. We make fixing your car and getting a rental if you need one, as easy as possible.
Car Accident Repair in Parkville 
You have the right to have your car towed to an auto body shop of your choice. If you choose to have it towed to Barbosa's Kustom Kolor in Parkville, you can drop your keys in the box by the front door, call and leave a message for us (if it is after hours) and we will get back to you first thing in the morning. We can also arrange to have a rental car for you.
we Specialize in car accident repair
We specialize in car accident repair. We work with all insurance adjusters and companies to get your car repaired and get you back on the road. Call or contact us today at (816)741-6348.