Get an estimate in Parkville or online
Getting in an accident or having a fender bender never happens at a convenient time. Your car may be driveable but you still want to get it fixed in a timely manner. Lunchtime seems short and there is always a lot to do in a small amount of time.
Please note: an online estimate is great for door dings, fender benders, hail damage, scratches, and small dents. Cars with larger bodywork needs, should make an appointment and come in for the most accurate estimate.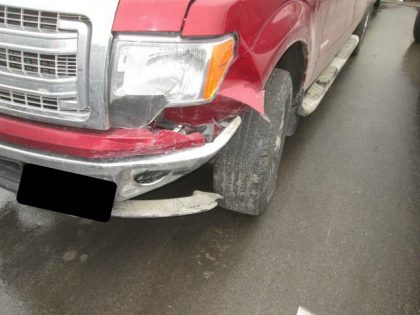 At Barbosa's Kustom Kolor Paint & Body Repair located in Parkville, we do our best to make getting an estimate for the bodywork your car may need easy and less time-consuming. Save yourself a trip and use the online Request an Estimate form. Here's how to do it:
First, take at 3-5 photos of the damage. Taking photos from a few different angles will help us see the extent of the damage.
Second, write down your vehicle information. We will need the year, make and model and VIN (found on the inside of the driver's door or the upper left side of the windshield) for the car.
Lastly, complete the Request an Estimate form below using all the information you've gathered. If you prefer, call to get an appointment to bring your car in. Need a rental? We make that easy too. We will help arrange a rental for you. If you have an insurance company you are working with, that's great! We work with insurance companies and adjusters.
We'd be happy to assist you with an estimate. Please provide all the required (*) information below! Help us to help you! Providing all the necessary information will help us generate the estimate you are looking for to save you time!