Car Hail Damage Repair – What you need to know
---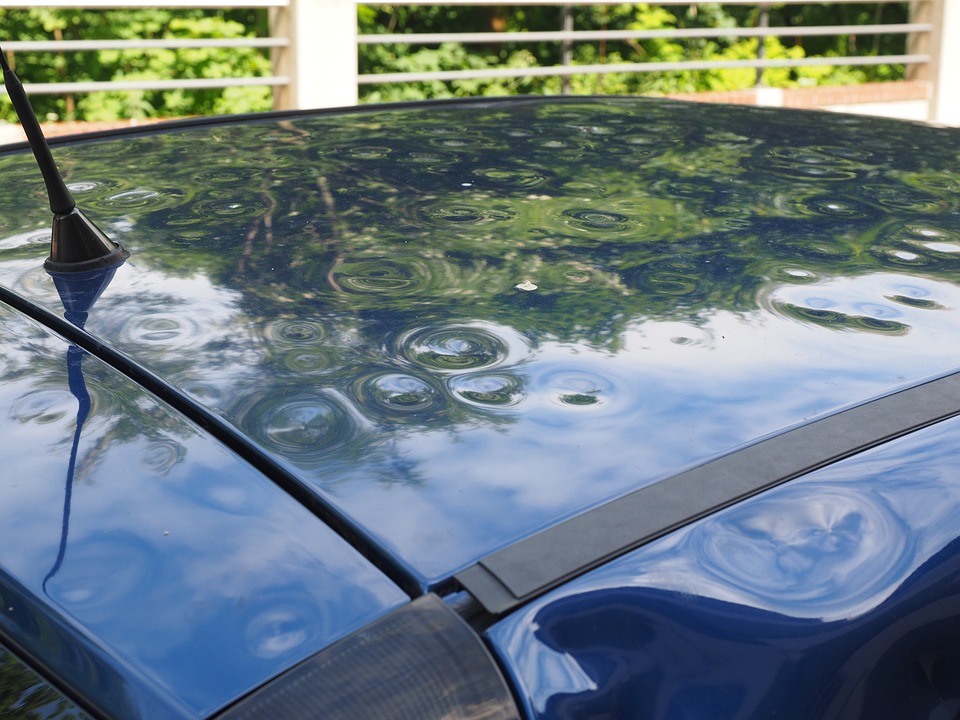 Hail! It happens. In 2019 alone there were 31 reported hail storms in Kansas City. In 2020 there were 5. But what really happens when you experience car hail damage? Well, one thing you can always count on is that midwest weather can be unpredictable. With all their charts and computer weather models, meteorology is the one career you can be wrong on a daily basis and still keep your job. Even though hailstorms can be unpredictable, there are things we can do to protect your car from hail damage.
Prevent Car Hail Damage
Sometimes the weatherman gets it right and we know when to expect a hailstorm. With proper warning, getting your car into a garage or covered parking space can save you lots of hassle. It is estimated that hail damage costs Americans over $1 billion in property and vehicle damage every year. If it's safe to move your car prior to a hailstorm starting, that's the best bet. Car covers, blankets, and towels may help if a garage is not an option. Be safe though. Don't go out into a hailstorm to cover your car and risk your own safety. Avoid personal injury.
Car Hail Damage repair – is it covered by insurance?
If you are out driving and get caught in a hailstorm or unable to move your car to safety, then hail damage could be likely. Whether the hail is a pebble or golf-ball size, how long your car is exposed to hail can create a wide range of damage levels. The bad news about car hail damage is that it can affect your entire car, from the roof to the hood, even windshields, doors, and windows. This can be expensive to fix. The good news is that insurance may cover your hail damage claim. If you carry comprehensive coverage on your vehicle, more likely than not you are covered. However, there will probably be a deductible that needs to be met. Collision coverage usually included comprehensive coverage as well. The best thing to do is to immediately call your insurance company to see if you are covered.
Repairing Car Hail Damage
This can be an overwhelming situation. Hail damage is usually widespread over the entire vehicle. Depending on the scope and severity of the damage paintless dent repair, glass replacement, and/or traditional auto body techniques may be needed. If your insurance covers repairs, call immediately to file a claim, take pictures and bring your car to a reliable auto body repair shop. If a hailstorm hits your area, body shops may be overrun with car hail damage repair requests. Barbosa's Kustom Kolor can help in Kansas City. Barbosa's has years of experience with car hail damage repair. They work with your insurance company to get your vehicle back in shape. They do their best to complete repairs in a timely manner after an area hailstorm. Don't let hail damage ruin your day. Call (816) 741-6348 to schedule a free car hail damage repair estimate with Barbosa's today.
This article was originally published in April 2017 and has been recently updated.