Roadside Emergency Kit Essentials
---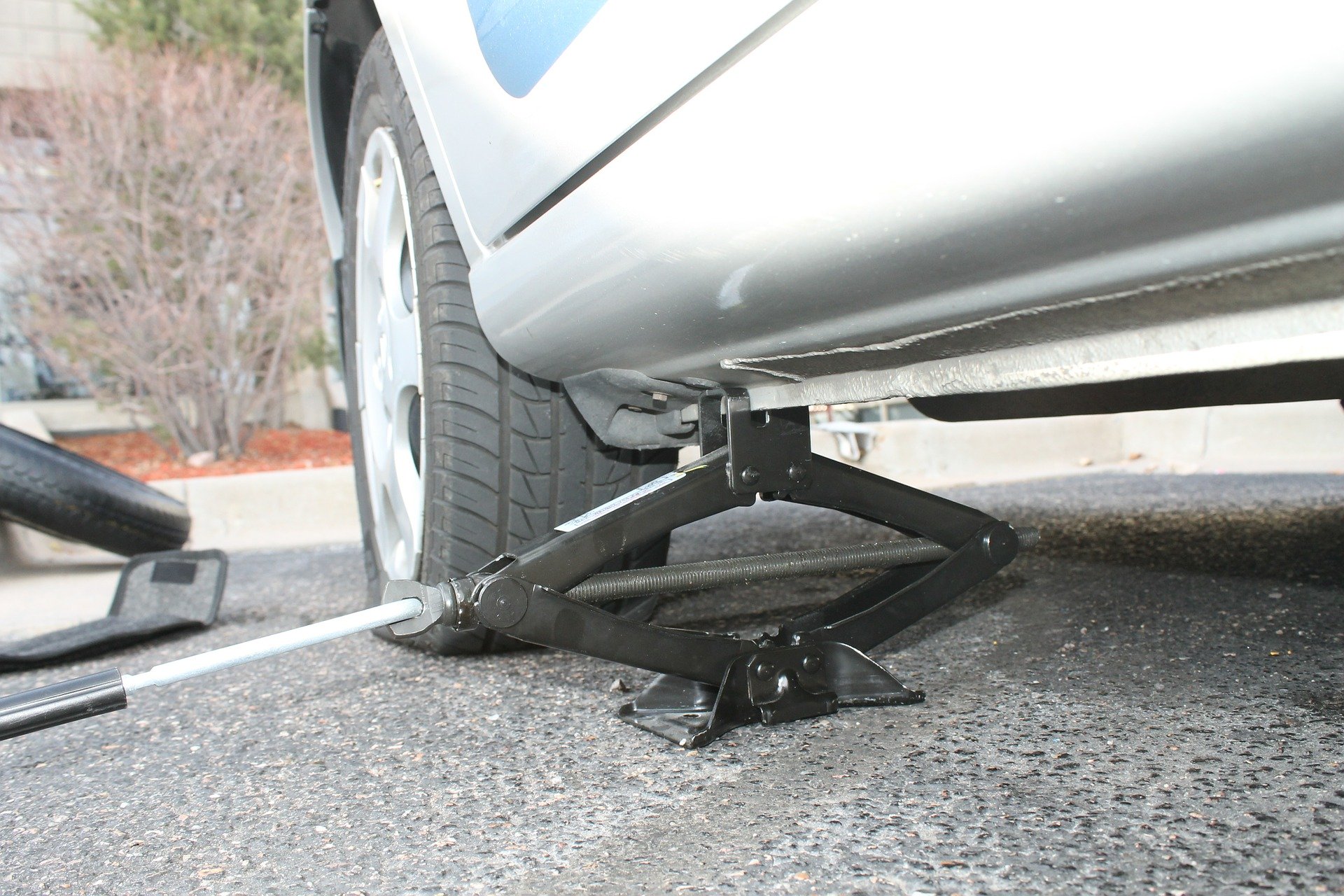 Getting stuck on the side of the road is never fun. Whether your car broke down, you've had a fender bender or are stuck in traffic; significant time can lapse while waiting for a reprieve. There is no ideal time for getting stuck but being prepared with a properly stocked roadside emergency kit can help make the time pass more comfortably and can even be a lifesaver. Take the time to outfit all your vehicles with emergency kits so no matter what family member is driving and whoever the passengers are they can be prepared.
Emergency Kit for your Car
It never fails, your car will break down at the worst time in the most desolate area. Or maybe your tires are stuck in the snow or blown by a nail in the roadway. No matter the reason you are stuck a few emergency kit items for your car can keep you safe and maybe even allow you to drive home or to a repair shop.
Spare Tire Check: At the beginning of each year and before a long road trip. check the spare tire in your car. An unchecked spare could be flat or worse, not able to inflate when you need it in an emergency.
Emergency Tire Inflator: These cans are available at car supply stores and are a great way to refill and temporarily patch a flat. They don't always do the job, depending on the size of the hole or tear, but in many cases, they will work well enough to get you home. All cars should also be equipped with a spare tire and jack.
Jumper Cables: You may find you use these more often to rescue others, but having a set is important for the one day that your car battery decides to die. A quick jump can get your car mobile again.
Flares or reflective hazard triangles: An accident or stalled vehicle can often happen at night or in a dangerous congested area. Having flares or hazard triangles will alert other drivers to your location, increasing your visibility and helping to avoid additional wrecks.
Kitty Litter: Keeping sand or kitty litter in the trunk in the winter is a good practice if you live in a place with snow. A car stuck in the snow with spinning wheels can often gain traction with a sprinkling of either.
Flashlight: Always have a flashlight in case it's dark and your car loses power. Packing extra batteries can ensure it will always work.
Cell Phone Charger: Invest in a block cell phone charger just in case you have an issue, and your cell phone battery is low. Calling for help and relaying your location is going to be the easiest and fastest way to get back on the road and to safety.
Let someone know: Always let someone know where you are going, the route you are planning to take and when you plan to arrive. In the event, you do not make it to your intended destination, rescue personnel know where to look. It is even a good idea to use a tracking app on your phone such as Life 360 or Find My Friends.
Emergency Kit items for Passengers
Keeping you and the people in your car safe is of the utmost importance when your car breaks down. Adding these items to your emergency kit can help.
Blankets: Always have extra blankest to protect against below freezing temps. Remember, your car's power may not work, or eventually, you may run out of gas, which means no heat. Summer nights can get cool and a blanket can come in handy.
Water and Snacks: Essential to survival, pack some water, and high protein snacks that don't perish quickly like pre-packaged granola or protein bars. Make sure they can handle the heat of your trunk (i.e., no chocolate).
First Aid Supplies: A well-stocked kit can be handy for so many emergency situations.
Always be Prepared
Take the time to protect your loved ones. Put together roadside emergency kits for each of the cars in your family. This would also make a great birthday or wedding present. You never know when they might need them. Check them every year and replace perishable items like waters and snacks. Periodically check the cell phone charger to make sure it works and is fully charged. An ounce of prevention goes a long way. Have peace of mind that you've done all you can to help your family be prepared.
This article was originally posted in April 2018 and has been recently updated.