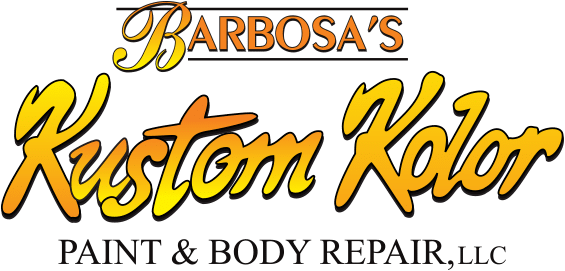 About our Leadership
Customers at Barbosa's Kustom Kolor Paint & Body Repair, located in Parkville, receive the kind of quality repair and service they expect from a leader. Our company is always evolving as the needs of our customers' change and as new opportunities are created in the market. Be assured that when working with Rey and Barbosa's Kustom Kolor Paint & Body Repair you will enjoy the latest services, technology, and developments in the industry. Located in Parkville since 2008, we work hard to be the leader in Auto Body repair in the Northland. Our customer service is a direct reflection of our leadership. We work hard to earn your business and even harder to keep it. When you refer your friends to us, we consider that a compliment. We will always do our best to take care of your friends the same way we take care of you. Thank you for that privilege.

About our Teamwork
We make it our responsibility to know you and your car. The team members who work on your car are chosen for their work ethic. They have top of the line skill sets to ensure the bodywork that is done on your car meets your expectations. Consequently, we work closely with you to make sure that the repair solutions in our Parkville Shop are provided and tailored to meet your cars unique needs and challenges.
Most of all we are committed to providing great auto body repair work and your satisfaction. We want you to be more than happy with the work we do. Many of our team members work behind the scenes in the garage and you rarely get to see them. Tony and Rey are the team members you will interact with. They make the calls with updates about your car.  They are the ones that will help with your insurance claims. Our bodywork is the best because our team members are the best in the business of taking care of all your body work needs.

Customer Relations
Lastly, at Barbosa's Kustom Kolor Paint & Body Repair, our highest priority is a satisfied customer. Our customers are the most important part of what we do. Because you choose us to work on your car, you can expect us to go the extra mile to keep you as a customer and to earn your referral. As a result, you will find superior customer service is the hallmark of Barbosa's Kustom Kolor. Our customers come back to us time and time again. The difference between a good auto body shop and a great one is the customer service you experience each and every time. You'll definitely find that at Barbosa's
Call us today if you have a question about your car at (816) 741-6348. We look forward to getting you and your car back on the road again!